09 May 2023
Sustainable Farming: Saudi's RedSea strives to 'beat the heat' beyond Middle East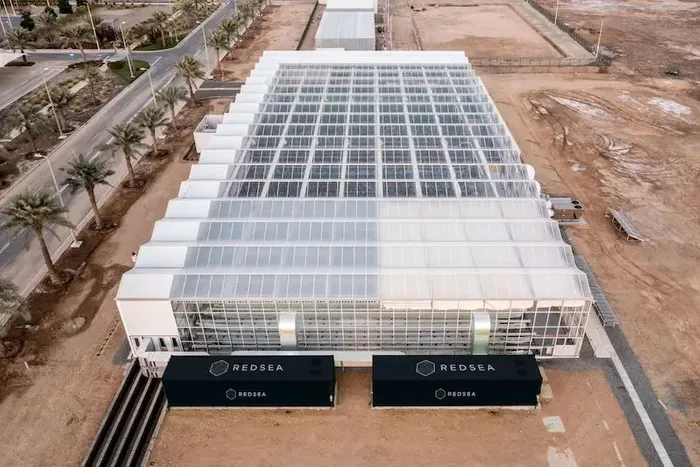 Saudi AgTech business Red Sea Farms (RedSea) is inching toward profitability after going from zero to over 58 hectares of technology deployment in approximately three years.
"We have learned a lot along the way and expect the rate of technology deployment to accelerate over the next three to five years not only in the Middle East but in other regions with hot climates globally," Chief Financial Officer (CFO) Simon Bryant told Zawya Projects in an emailed interview.
To date, the company has raised over $37 million from its global cohort of investors.
"Fast-growing companies will always need to fund-raise, and we are very fast-growing," he said, adding that the company is always striving to improve its technologies and develop new ones to feed the world sustainably.
Interview excerpts:
Can you brief us about your company's presence in the region? Which countries have you implemented your technology to enable farming in harsh environments?
Our research and development (R&D) facility is located in the King Abdullah University of Science and Technology (KAUST) campus in Saudi Arabia, and we have commercial-scale proof-of-concept sites near Riyadh and Egypt. In addition, we have partnered with Silal in the UAE to deploy new technologies for sustainable desert farming. Our technologies are also being used in other countries with similar climate challenges, such Spain, where high summer heat is a concern. Furthermore, we have completed our first technology sale in the United States, providing our award-winning iyris heat-blocking roof to Florida-based Perfect Choice Nursery, which underscores the global appeal of our technology.
What are your business plans for this year?
We are always developing new solutions for sustainable agriculture in hot climates. In terms of business plans, we are focused on scaling our operations as we launch technology sales globally. Our technologies have been proven, so our next stage is bringing them to market and getting them into the hands of growers.
One example of our proprietary technology is the iyris heat-blocking roof, which acts as a transparent heat shield, allowing sunlight to enter while blocking heat. This reduces the energy and freshwater required for cooling.
Is your technology suitable for large-scale adoption, and what kind of savings does it offer compared to traditional farming?
Our technologies have been designed for smallholder and large-scale farmers in hot climates worldwide, who traditionally operate in low-to-mid tech facilities. These farmers make up the vast majority of protected agriculture on earth, so the technologies are absolutely designed to scale. We focus on supporting farmers in these facilities to become more productive, sustainable, and resilient to climate change.
RedSea's technologies offer increased output for the same or fewer resources to farmers, protecting them against unsuitable land for farming and/or producing food sustainably in environments previously thought impossible. This increases food security and competes against imported produce that requires expensive food miles.
Traditional farming faces challenges such as high energy costs, climate change, and geopolitical tensions like the Russia-Ukraine war, leading to food scarcity and inflated prices. Our solutions can offer relief. Our competitive edge lies in providing accessible technologies to growers in hot climates, as well as food security to end consumers and the countries in which we operate.